Energy Efficiency Management System
Factory Energy Efficiency Management
Hongfa intelligent electrical products have excellent and reliable performance, and meet the standards of energy efficiency system for component product safety, stability and expansibility. Through the unified and integrated management of the power consumption of the factory, the data usage of the power is presented as data, guiding users scientifically to discover potential energy-saving opportunities, maximizing the energy utilization efficiency of the enterprise, thereby reducing the electricity cost of the factory.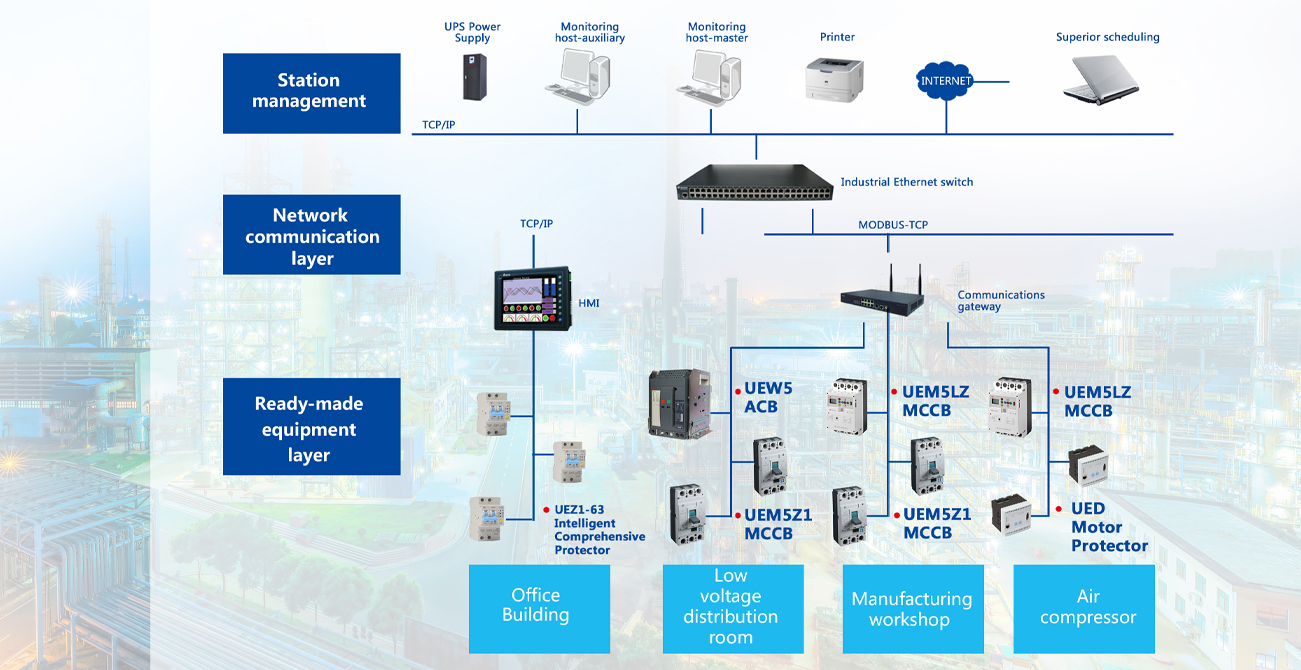 Home energy efficiency management
The UEZ series of Hongfa intelligent comprehensive protective switcher have the high accuracy measurement function, which can achieve the remote control and real-time line detection in the intelligent household terminal, which is attentive housekeeper to manage the home energy consuming and avoid power waste.